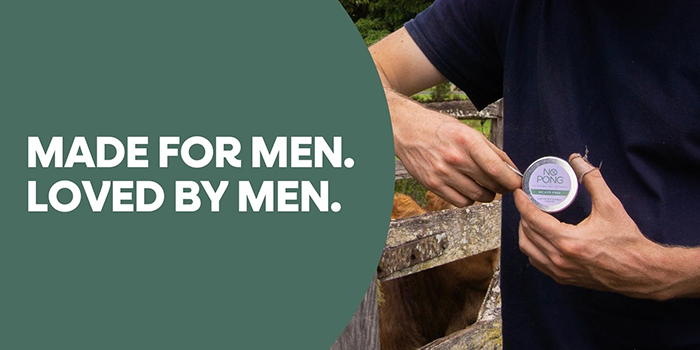 We LOVE all underarms!!
No Pong is the perfect natural deodorant for men. Whether your underarms are hairy, shaved or sensitive, there is a No Pong for you! It's clinically tested for high effectiveness for up to 12 hours, which means you can leave home knowing you'll be B.O. free all day. Otherwise, take your pocket-sized buddy adventuring with you and re-apply as needed.
5 REASONS WHY NO PONG IS the perfect natural deodorant FOR MEN!
B.O. free guarantee for up to 12 hrs to get him through his daily adventure
Works great on hairy & shaved armpits!
Variety of gender-neutral scents to choose from
Better than the usual spray-on
Rubs in super smooth!
Our Products
Find out more about our entire natural, aluminium-free range today, and enjoy feeling fresh, naturally, every day!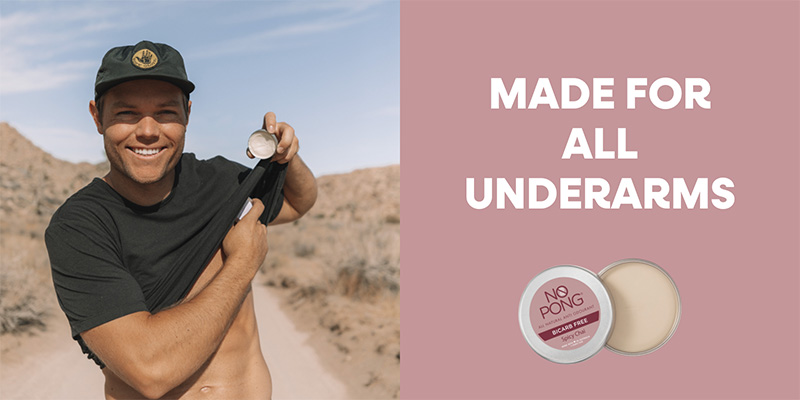 No Pong is gender-neutral and our range has options for all skin types.
BICARB FREE – for the man with a softer side.
FRAGRANCE FREE VEGAN – for the picky dad who avoids pretty much anything with a scent.
SPICY CHAI – for a man who likes a bit of spice in his life.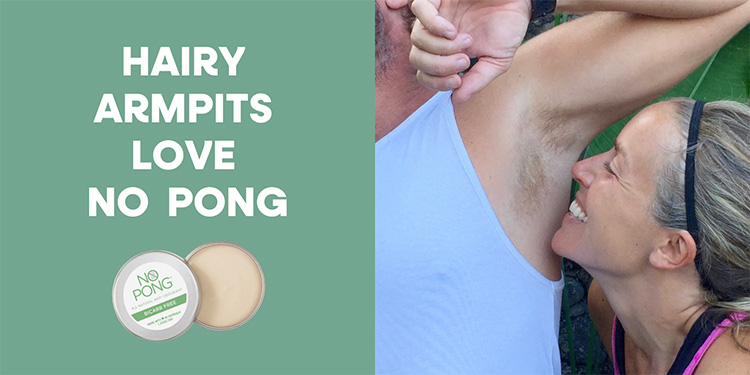 No Pong was created for all armpits, even hairy ones! It works by creating an environment in which bacteria can't survive. Most men say that it rubs in super smooth, doesn't pull hair and actually makes their hair feel softer over time. Cheers to those moisturising benefits!
AS FEATURED IN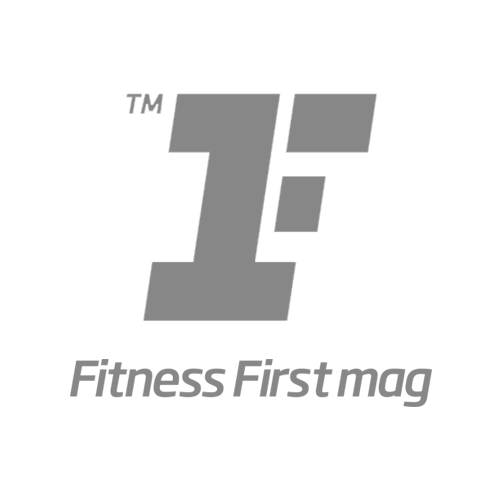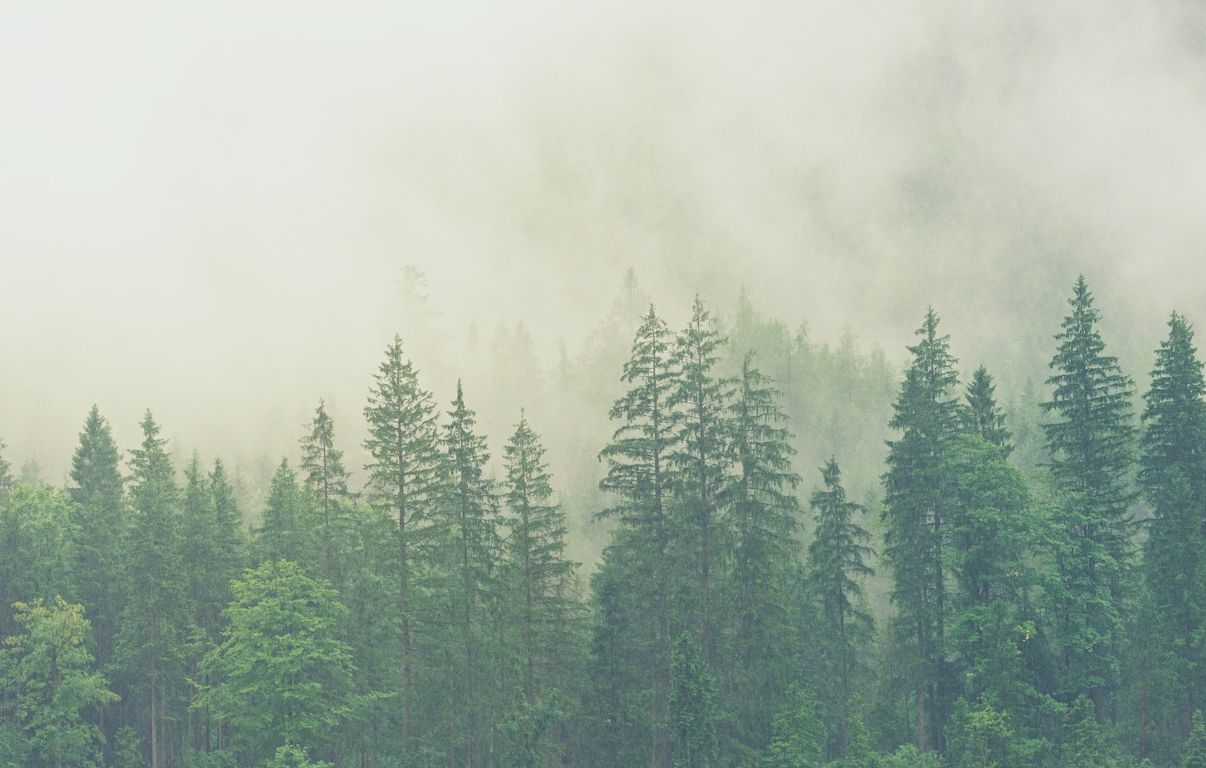 SEE WHAT OUR CUSTOMERS HAVE TO SAY about our natural deodorant