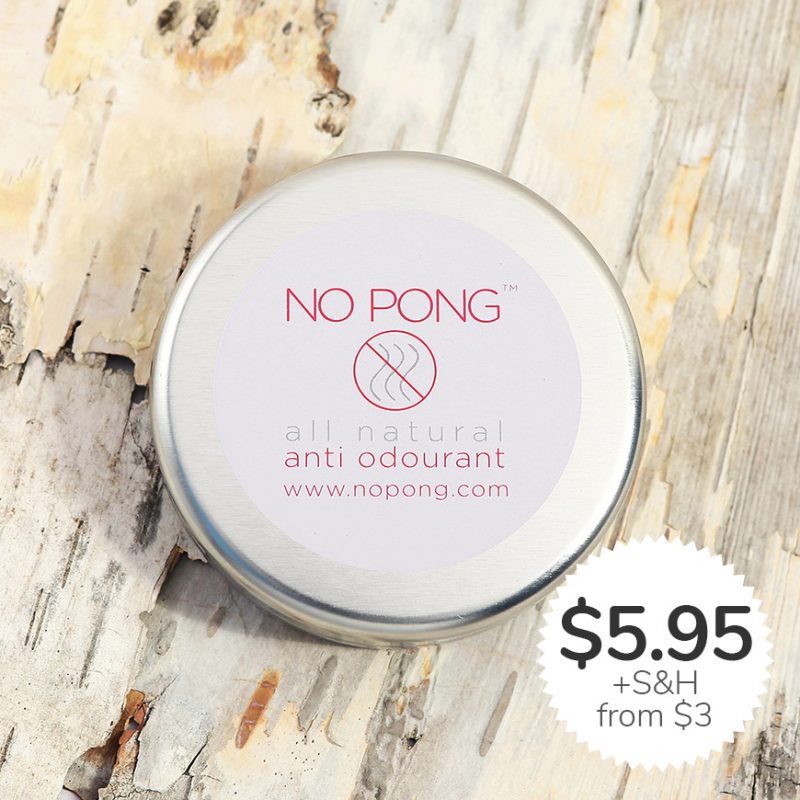 ORIGINAL
One of Australia's favourite, all natural deodorants.
A ridiculously effective, super-natural, bicarb based deodorant
Keeps you fresh for up to 12 hours, and is completely aluminium, triclosan, and paraben free
35 delicious grams equals a month of armpit odour free living for everyone around you
Online only price from just $5.95 + S&H (RRP: $8.95)
$8.95 Add to cart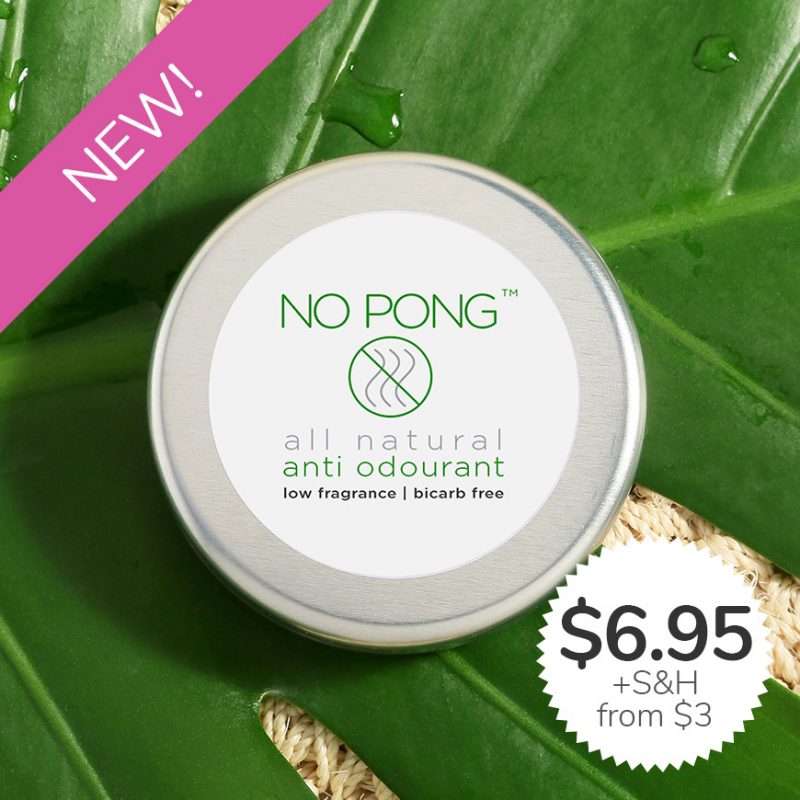 BICARB FREE
What is this amazing No Pong?!!
Well, we wouldn't release a product unless it did what it says on the tin, and we're quite excited by this one!
A specially blended patent-pending formula for people sensitive to bicarb deodorants and fragrances.
35 grams of goodness, low fragrance, gentle on skin AND super effective for all!
Online only price from just $6.95 + S&H (RRP: $9.95)
$9.95 Add to cart
From just $3 shipping Australia Wide, and great International rates.  Basically, the lowest shipping rates you'll find anywhere, for anything online!
Already LOVE our Original No Pong and live in Australia?  
Check out our super convenient Monthly Club.  For just $7.95 / month, including shipping you can get a tin of original No Pong sent to you each month.  Our new Bicarb Free, Low Fragrance version is only $8.95 / month.  No lock in contracts, cancel any time. Join our Monthly Club here 
4.8 ★
4.8 of 5 stars
1914 reviews
Bronwyn Tran
Recommended
Friday, April 3rd, 2020 at 8:14pm
See More Reviews