CHOOSE FROM OUR 

SPICY CHAI,

 

FRAGRANCE FREE VEGAN

, OR STICK TO THE CLASSICS!
---
ALREADY LOVE NO PONG AND LIVE IN AUSTRALIA?  
Check out our super convenient Monthly Club.  $1 sign-up fee gets you started and from just $7.95 / month, including shipping you can get a tin of  No Pong sent to you each month.  There has never been a more convenient way to stay fresh! .
---
4.8 ★
4.8 of 5 stars
1502 reviews
Kelly MC
Recommended
Monday, October 5th, 2020 at 3:05am
See More Reviews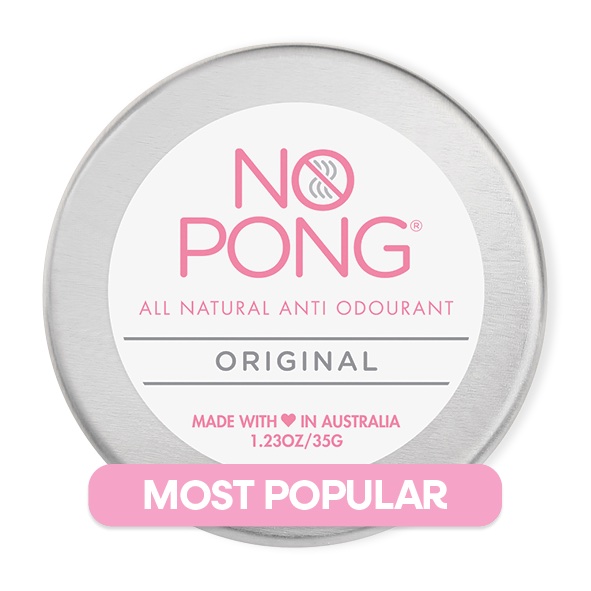 OUR ORIGINAL B.O. BUSTER
Original Bicarb Formulation with our Original classic fragrance
A ridiculously effective, super-natural, bicarb based deodorant
Our Original classic fragrance is fresh, gender neutral lemongrass and citrus, with a hint of vanilla
Keeps you fresh for up to 12 hours, and is completely aluminum, triclosan, and paraben free
35 delicious grams equals a month of armpit odour free living for everyone around you
Online only price from just $5.95 + S&H (RRP: $8.95)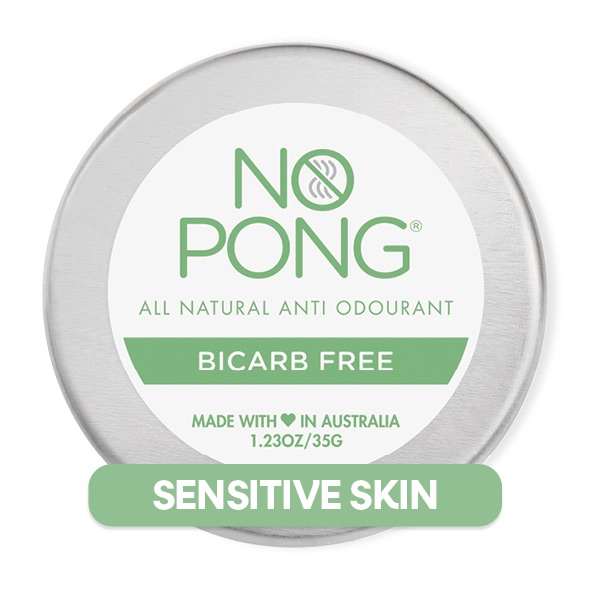 B.O. & BICARB FREEDOM
Bicarb Free formula for Sensitive Skin with Original classic fragrance
A specially blended patent-pending formula for people sensitive to bicarb soda and fragrances
With half the amount of fragrance as our Original formulation, our Original classic fragrance is fresh, gender neutral lemongrass and citrus, with a hint of vanilla
We wouldn't release a product unless it did what it says on the tin, and we love this one!
35 grams of goodness, low fragrance, gentle on skin AND still ridiculously effective!
Online only price from just $6.95 + S&H (RRP: $9.95)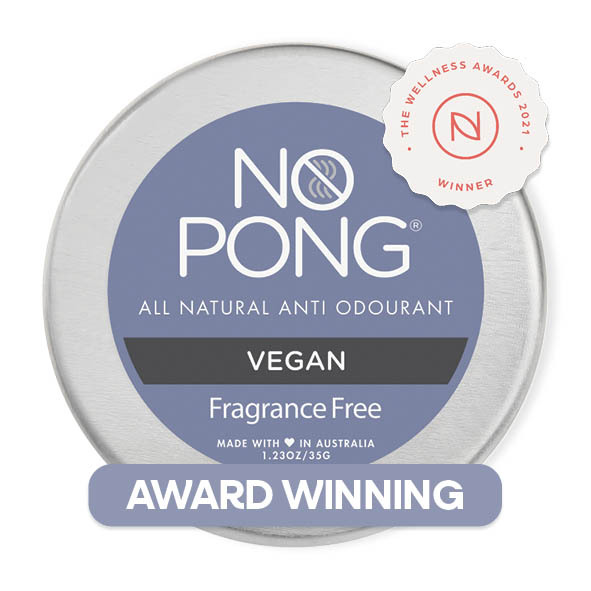 FRAGRANCE FREE, VEGAN
ALL NEW FORMULA - Fragrance Free, Low Bicarb, Vegan
We have been working around the clock to bring you this one!
This brand new formulation is a ridiculously effective, low bicarb, vegan deodorant, with nourishing Vitamin E
Designed with a beautifully smooth texture and fragrance-free so you can wear it proudly on its own or layer on with any fragrance you like.
Rigorously tested with amazing scores for both effectiveness and sensitivity, this is a new favourite at No Pong HQ!
35g of goodness that keeps you fresh for up to 12 hours, and is completely aluminium, triclosan, and paraben free
Online only price from just $6.95 + S&H (RRP: $9.95)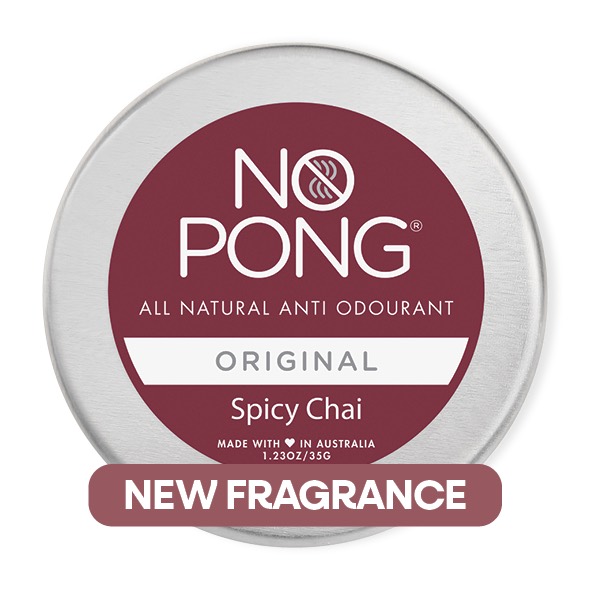 SPICY CHAI ORIGINAL
Original Bicarb Formula, NEW FRAGRANCE
Our Original, ridiculously effective, bicarb based formula with a BRAND NEW FRAGRANCE
We tested this fragrance on a small production run, and we had people DEMANDING we bring it back, so here it is!
Gender neutral fragrance made up of woody notes, and just a hint of sugar and spice.
35g of goodness that keeps you fresh for up to 12 hours, and is completely aluminium, triclosan, and paraben free
Online only price from just $5.95 + S&H (RRP: $8.95)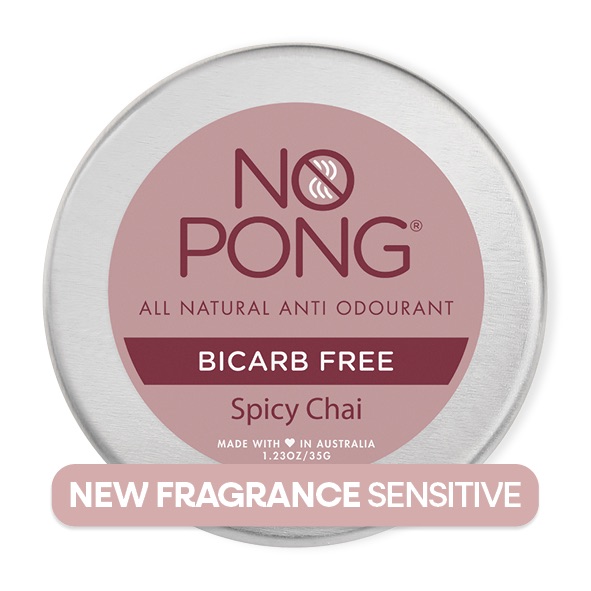 SPICY CHAI BICARB FREE
Bicarb Free Formula, NEW FRAGRANCE
Love our No Pong Bicarb Free? Well you're going to love this BRAND NEW FRAGRANCE!
We tested this fragrance on a small production run, and we had people DEMANDING we bring it back, so here it is!
Gender neutral fragrance made up of woody notes, and just a hint of sugar and spice
Keeping with tradition this is a low fragrance version with half the amount fragrance, using our specially blended formula for people sensitive to bicarb deodorants and fragrances.
35g of goodness that keeps you fresh for up to 12 hours, and is completely aluminium, triclosan, and paraben free
Online only price from just $6.95 + S&H (RRP: $9.95)