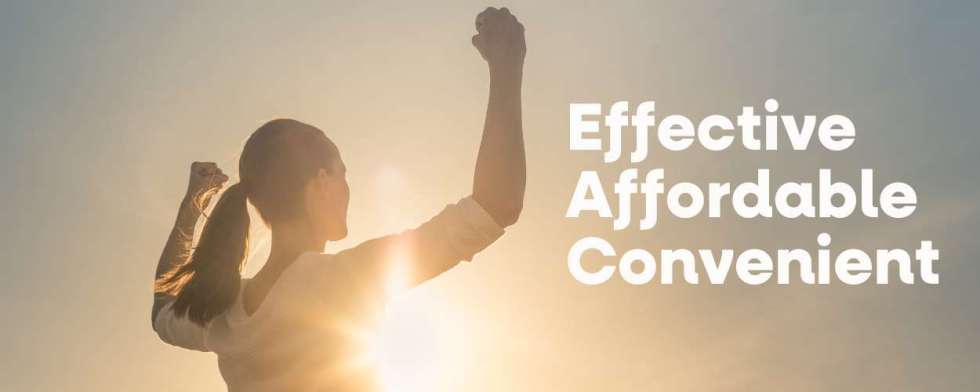 At No Pong we believe that a deodorant should be three things:
Effective. Affordable, and Convenient.
Effective.
This one probably goes without saying, but for some people it's hard to believe that a natural deodorant can work as well as a traditional one. We're pretty straight shooters, and we named our product "No Pong" because it's designed to do what it says on the tin.

We've tested No Pong in the tropics, through intense exercise, and in high stress workplace situations and we found it works better than any traditional deodorant we'd ever used before.

We've spent countless months refining and testing our No Pong formulas to get an extremely effective anti odourant capable of keeping up with our very active lifestyles.

All of our formulations have also clinically tested by independent professional B.O. "sniff testers" on a random sample of people. As you can imagine, the danger money in this kind of clinical testing means it's not cheap! 😜

In these tests, one armpit had No Pong applied, and the other was left "eau naturale"

The results came back as:
– Extremely Effective for 12 hours
– Very Effective for 24 hours

While the results didn't surprise us given we'd done lots of multi-day tests wearing the same shirt day after day,
With our B.O. Free Guarantee, it's completely risk free. Why not give it a try!
Affordable.
We don't think natural products should come with a price premium. The way we see it, if you have an all natural deodorant that does exactly what it's supposed to, at an affordable price, why use anything else? Let's face it, you're also kinda doing everyone around you a public service by using it, and an important public service like that needs to be affordable for everyone!

Our business model, packaging, and shipping methods are all designed to keep costs down, so we can keep costs as low as possible for you.

This is one reason our Regular shipping option is untracked, and starts at $3.00. We do offer Registered and Express options, but the cost of shipping for using these methods for a single tin costs more than the product itself!
Convenient.
There's no point having a great product if it's difficult to get.   Worse still is buying a wonderful product online only to pay almost as much again in shipping!
We've designed No Pong in a shipping-friendly size and shape, so that we can get it out to you cheap, fast, and delivered right to your door. No car parking hassles or runaway shopping trolley dings.
To make things even more convenient, we have a monthly subscription service so you can set and forget, and your monthly delivery of No Pong will magically appear at your doorstep right when you need it.

You can swap products at any time, and even change the frequency to every other month, or every 3rd week! It's super flexible and designed for ultimate ease!
At No Pong we are committed to making our products Effective, Affordable and Convenient for all.
↩️ Back to Knowledge Base