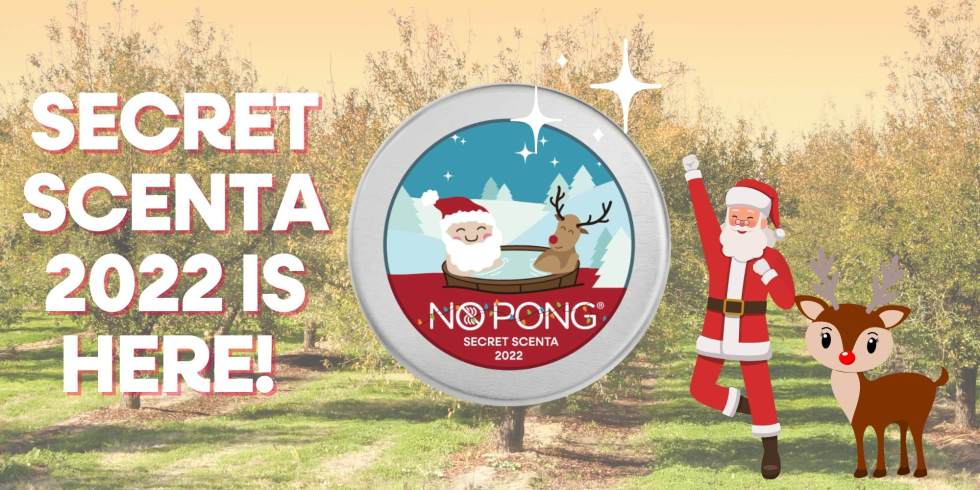 Turn your festive spirit to one hundred and saddle up the reindeer pronto because it's Secret Scenta time, folks! Our eagerly awaited annual tradition is back for its third year and is sure to delight your nostrils this December.
The Tin
Firstly, let's talk about the tin! As our long-time No Ponger's will know, each year we design a unique, special edition label that's super cute and cheery. This year we have Santa and his MVP, Rudolph, sitting in a cosy hot tub overlooking a snow-covered forest. We thought they deserved a little rest and relaxation before the big day.
The Scent
Well, it's a secret, so we can't tell you what the scent is. Sorry! But that's all part of the fun. What we can tell you is that it's sweet, invigorating and oh-so fitting for this time of year in Australia. So, once you get your tin, make sure you let us know what you think the scent is by commenting on our Secret Scenta announcement post on Instagram or Facebook. We can't wait to see who guesses correctly, hehe!
Beyond Blue
Once again, we're donating $1 from every Secret Scenta tin sold to Beyond Blue. They do fantastic work in the mental health space, which is something we're always eager to support. And we know our No Pong community are also big supporters of the awesome work Beyond Blue does.
Lastly, we'll give you the heads up here- these tins sell out FAST! We sold out much sooner than we expected last year and have a similar quantity for 2022. It is limited edition, after all!
So, hop to it and be sure to grab some extras for your nearest and dearest as stocking stuffers or small gifts here.
And most importantly, have an absolutely wonderful festive season!
Best wishes from the No Pong Team 💕
↩️ Back to Knowledge Base